Missing Treasures Of India
India is a country with religious and social culture. Whereas very big kings and emperors were born in India. And along with this, very knowledgeable people have also been born. But the people of India are most religious in India. And on social festivals, only one thing is used more, and this is gold. In this article, we will know about the missing treasures of India.
Whereas most of the gold and silver jewelry is carried inside our country. Which probably would not have been done inside any country inside the world. This much gold and silver have been used in India since ancient times.
In the olden times when there was a time of Maharajas and kings. At that time, during the time of King Maharaja, his wives used to wear a lot of say. And they were only gold and silver ornaments. Because most gold was found inside India. But over time, gold and silver do not know where it has gone. And now there is very little gold and silver inside India.
At one time India used to be a golden bird. And the second name of India was a gold bird because, inside India, the world's highest gold and silver were found. And it was also used by the people of India. But some time came that gold and silver were disappeared from inside India. While not disappearing, India was looted.
And there were many such attacks on India for gold and silver that also damaged India's culture and civilization. Many king kings of the country attacked Nepal and India and looted its gold and silver. And after that, the British government also took a lot of gold from inside India during their rule.
missing treasures of India
The first kings used to use gold coins and gardens only during the time of the kings. And even today, gold is very much inside India. Therefore, the people of India use gold and silver ornaments. And many such treasures are still buried inside India. Whose gold and silver cannot be guessed inside.
But that treasure is still buried, and sometimes such treasures are also found during excavation inside India. Which increases our estimate even more, that our country used to be a truly golden bird. So today we will give you some such six big ones, today we will tell you about some such big treasures inside this post, which are still awake and they do not even know about them. And yet these treasures are absolutely extinct treasures.
missing treasures of India
#1. Treasure of Krishna River (Golconda)
We all know about the Krishna River. And Golconda is a tehsil of Hyderabad. There is also a very big fort in Golconda. Which is known as Golconda Fort. Which used to be the capital of the Qutb Shahi dynasty from 1518 to 1687. This place was famous worldwide for quarrying diamond treasures. And it is also said that which is the most famous diamond in the world. Kohinoor and Hube Hira were extracted from here. It is also said that the last excavation of the diamond treasures of Golconda was done in the 14th century.
Till then India was the only diamond country in the world. Where most diamonds came out. And where this diamond mine was, it could not be guessed till date but it is said. That these diamond mines used to be on the banks of the Krishna River. There is also a saying that how much of the diamonds extracted from the treasures of the hero are still lying in the river bed. Golconda was famous worldwide due to the treasures of these heroes. Because at that time only diamonds came out from here and were sent around the world.
missing treasures of India
#2. Nadir Shah's Treasure (Delhi)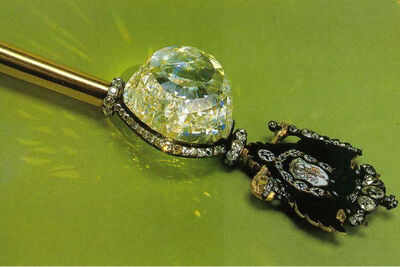 We have read a lot about Nadirshah in books. Much has been given in books about his reign, about his war. Nadir Shah Parliament was the ruler of Iran in 1736. And in 1739, he attacked Delhi with 50,000 soldiers. In this attack, a lot of people were killed and looted in Delhi. Whereas their aim of the war was to loot Delhi. And it should be ruled.
But he definitely looted Delhi but could not administer it. Whereas Nadir Shah looted Delhi. When Nadir Shah was going back after plundering Delhi. Then he was killed by his soldiers in his tent. And after the death of Nadirshah, this treasure went in favor of Ahmed Shah Durrani. And later sometime later Ahmed Shah Durrani died due to some illness. It is said that he hid that treasure somewhere before he died. There was a lot of precious stuff inside this treasure. And there is a lot of gold and silver jewelry. No one has any idea till today.
missing treasures of India
#3. Mir Osman Ali's Treasure (Hyderabad)
Mir Osman Ali Khan used to be a very rich man of his time. And together he used to be the Nizam of Hyderabad. And at that time he ruled such a large state that he was equal to England. In 2008, For magazine named him the fourth richest person in the world. And in 1937, Time magazine called him the richest man in the world.
And he lived in King Koti Palace in Hyderabad. They built it for their stay a long time ago. And he used to keep all his treasures in the underground room or basement under it. And when Hyderabad became part of India in 1933, the Government of India acquired some of its treasure. But nothing is known to date. And it is said that his treasure was so huge that in today's time it is worth about 33 billion dollars.
missing treasures of India
#4. Treasure of Grosvenor Ship (Madras)
The Grosvenor was the largest and richest ship in British East India. Inside this ship, 14000 gold cilia were filled with 19 pieces of gold jewelry. And there were 2600,000 gold coins, the ship left from Chennai to England via Sri Lanka. But it sank in the sea in 1782, 700 miles from Cape Town, South Africa.
And it is said that the treasure man is lying inside the sea. The cost of a freighter was £ 75,000 and a huge effort to find this treasure has been investigated. But to date, it has no idea in which part of the sea it is lying.
missing treasures of India
#5. Treasury of Padmanabha Swamy Temple (Kerala)
Padmanabha Swami temple is located in Thiruvananthapuram, Kerala. And this temple is considered to be the world's richest Hindu temple. This temple came under discussion when its underground room was opened above the order of the Supreme Court. In which there were 6 safes, 5 of them were opened and so much treasure appeared before the eyes of the government employees that no one could think.
At that time the value of that treasure was 22 billion dollars and gold jewelry diamonds and much more are still sixth and when opened 6 chests, an iron wall was found inside it. According to the Hindustan Times newspaper, there is a snake in front of the 6 chests, and opening it can be a bad omen, what is the secret of this sixth vault is not known to date.
> Brihadeeswarar Temple – Architectural Marvel Of Ancient India
missing treasures of India
#6. Sonbhadra Cave Treasure (Bihar)
Sonbhadra Caves Rajgir, a small town in the state of Bihar, is located in the Nalanda district. And these caves are known as Son Bhandar Caves. Because it is said that much treasure is hidden in these caves. Which no one has found to date. At this, Lord Buddha built Bimbisara, the emperor of Magadha. And it is said that these caves were built to hide the treasure.
And the king hid all the treasure in these caves. That when entering the cave there is a room on the western wall. There is a wall in front of him and from the back wall of this room goes the way to reach the treasure. The entrance of this path is closed by a large stone rock-faced door. No one could open it till today.
The British tried to open this door to this wall by cannons but they failed. And even today the marks of cannonballs can be seen on this wall. It is also said that something is written in a conch script on the wall of the cave. And in this the secret of opening this door is hidden. But no one has been able to translate this script to date.
missing treasures of India
And we have told you about some of the missing treasures of India in India. And apart from this, there are many such small treasures inside. That no one has been able to find to date. And it can be found in almost all the countries of India. Because they're used to be many kings in India before. That is why they used to have so much gold and silver inside their different states. Due to this, I can still meet you on the same day.
But no one is aware of them yet. So today we told you in this post were some of the missing treasures of India. And how old are these mine treasures? So if you like the information given by us, then do not forget to share and if you have any question or suggestion about it, you can ask them by commenting in the comment box below.
> MAHARASHTRA – Richest And Most Industrialized State
> GOLDEN TEMPLE – An Incredible Holy Place