INDIAN FOOD: THE BEST DISHES IN EACH REGION
Indian food and its taste are an important part of Indian culture. And they also change when culture changes. But Punjab's Paneer Tikka Or Fafda in Gujarat, or Idli Dosa in Tamil Nadu. These dishes are not only in India, but the whole world is a place of its taste. The same thing is said about many other dishes of India. Indian dishes are considered the most delicious dishes from all over the world.
Due to the multi-ethnic culture in India. There is a huge and wide range of food here. The specialty of India's delicious and attractive dishes is the subtle use of spices and herbs.
Food in India varies widely from region to region. Different regions have adopted different food. India has the distinction of serving the most diverse cuisines all over the world.
Each region has its own distinct characteristics. And has its own different way of cooking. The cooking, taste and their characteristics change according to the landscape. Most of food is vegetarian. But Indians also like non-vegetarian dishes made of fish, sheep, goat, chicken and other meat. It has always been an important part of Indian culture.
Indian food is one of the most important reasons for Indian culture and its diversity. Food has always been an essential factor in determining the developmental history and civilized culture of the country. The assortment of sumptuous Indian cuisine is mysterious.
North Indians have their own cuisine. While the eating habits of South Indians are completely different. Eastern Indians love non-vegetarian food. While West Indians are famous for their desserts. In India, this multiculturalism developed different styles of cooking.
History of Indian food
The history of Indian food dates back to the Harappan civilization. Many ancient texts discuss the eating habits of Indian sages. Historical data on the culinary practices of the Indus Valley Civilization are also available. Vegetables are an essential part of Indian food. Apart from this, the history of Indian cuisine also provides a glimpse of various regional cuisines.
Indian food industry
There has been a lot of growth in the range of Indian food industry. And is the land of connoisseurs of Indian food. People here not only like food. Rather they like to share their food with others.
And in the contemporary era, Bharti Enterprises, Dabur, Britannia Industries, Mother Dairy, Hindustan Unilever, Amul, Mahashian De Hatti, Parle Agro and many other food companies have emerged.
Apart from food manufacturers, the hospitality industry has taken a very good boom in the Indian food industry with the occasional growing number of restaurants. As far as the hospitality industry is concerned, many Indian cooks have gained recognition internationally.
Varieties of Indian food
Indian food is famous globally due to its unique preparations and regular eating. The variety of dishes, appetizers, snacks, side dishes and desserts have established an internationally abundant fan following. Combining all the promising flavors Indian cuisine is bound to satisfy spice-lovers and sweet-toothedians.
While Indian foods are delectable. The process of preparing them can be done easily. Preparations of idli, dhokla, lentils and others can be easily classified as health foods. During the celebration, special preparations are made. These Indian festival foods are extremely tasty.
Effect on Indian food
The impact on Indian food is also immense. Whether it is religious influence on Indian food or culinary influence by Indian invasion. Indian food has seen a lot of change. India is constantly invaded by forces that were different from their culture. But the magnificent sub-continent accepted him and welcomed his culture, art and food habits. This is one of the reasons that India caters to many such dishes. Aryan, Buddhist, Chinese, Zoroastrian, Portuguese, British and of course, Mughlai cuisine are the major sources of influence on Indian food.
Indian regional dishes
The region of India can be divided into East, West, Central, North, North-East and South. Surprisingly, each of these areas has its own distinct feature. Indian regional cuisine includes Indian vegetarian food, Indian sweets, Indian chutneys and Indian drinks. Indian pickles and Indian snacks are also part of regional cuisines. These Indian state recipes are also very healthy.
Indian food stuff
Various ingredients of Indian food further enhance the cuisine. A host of Indian spices are used to enhance flavor in various dishes. Fruits, flowers, leaves, nuts, coconut, curd, saffron, tamarind and other Indian food preparations are included.
East Indian Cuisine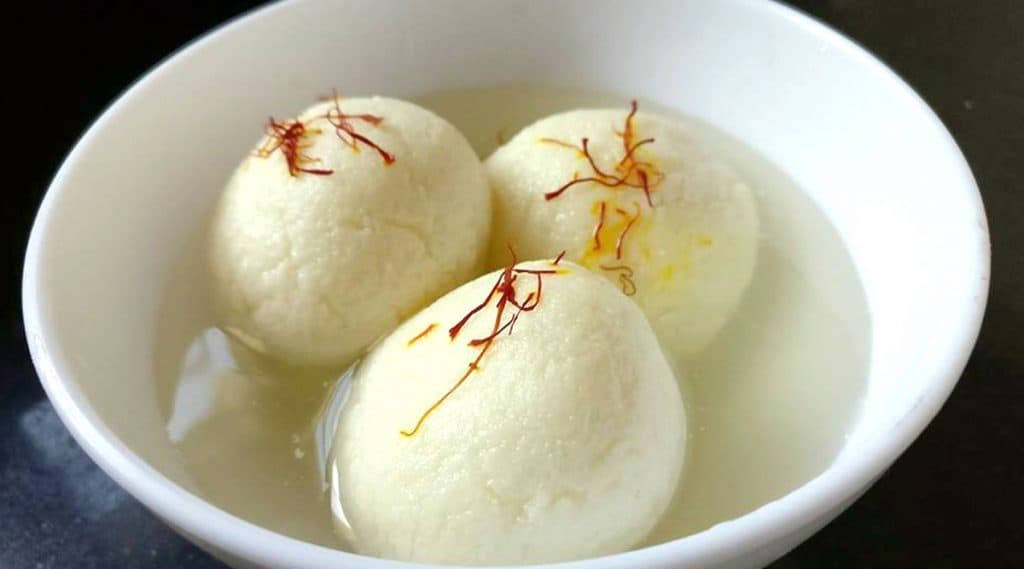 States like Bihar, West Bengal and Orissa come in the eastern part of India. In which mainly rice is the staple food of the eastern part of India. And due to the favorable climate, rice is grown in large quantities in eastern India.
Wheat is predominant in northern India, but on the contrary rice is an integral part of eastern India. Apart from this, fish are also found in large quantities in the ponds and rivers of this region. Fish is also a favorite item of the people of Eastern India.
A variety of dishes are made from fish. Hilsa is the most popular fish in eastern India. This fish, found mostly in the monsoon, is famous for its never forgetting taste. Many dishes are made from Hilsa.
Apart from this, other popular varieties of fish are Rohu, Vetki etc. Which give you a fun taste. Vegetables are also grown a lot in this part of India. Vegetables are also an important part of the food of eastern India.
The spices used here are very different from the spices used in other parts of India. And sweets are also the main feature of East Indian food. People of the eastern region are fond of sweets. Most East Indian food has sweetness. Rasgulla in West Bengal is such a splendid dessert that is famous all over the world. If you go to Eastern India, you must also taste Mishti Doi.
Indian food is one of the most important reasons for Indian culture and its diversity. Food has always been an essential factor in determining the developmental history and civilized culture of the country. The assortment of scrumptious dishes of Indian food is simply breathtaking.
North Indians have their own cuisine. While the eating habits of South Indians are completely different. East Indians love their non-vegetarian food, while West Indians are famous for their desserts. In India, this multiculturalism developed different styles of cooking.
West Indian food
Due to geographical diversity, there is a lot of variety in cuisine in the western part of India. The food here is so diverse due to the diverse landscapes ranging from dry desert to wet coastline. Along with this there are many castes and many traditions in Western India. That's why there is so much variety in their dishes.
Rice is also a staple food in Western India. Wheat, millet and jowar are also eaten in areas such as Gujarat and Rajasthan.
You can clearly see the Zoroastrian influence in the area of ​​Gujarat and catering in Mumbai. Vegetarian dishes, such as Pav Bhaji, Bhelpuri and Dhokla, are a favorite of foodies. Due to the high population of Jains in Gujarat, this state is the top in vegetarian food and there is a subtle use of spices and rich texture in their food.
Marine fish is available in abundance in the coastal areas of Maharashtra and Goa. Sea fish prepared in delicious spices will enchant your taste glands. Goa cuisine and attractive seafood, such as crab and shrimp, win the hearts of food lovers due to their Portuguese influence.
The food of Rajasthan is rich in spices. If you have the power to eat spicy food then you can enjoy eating Rajasthani food.
North Indian food
North Indian food is mainly influenced by the Mughal style of cooking. During their nearly 500 years of rule in India, the Mughals have contributed greatly to Indian food. The Mughals were originally from Central Asia, so the style of cooking the cuisine here has a Central Asian influence.
The widespread use of butter-based curries and dry fruits are a specialty of North Indian cuisine. Wheat, which is highly grown in North India, is also a staple of North Indian food. Wheat bread, chapatti, paratha and tandoori are the staple food of North India, quite different from South India, where rice is the staple food.
The use of rich spices along with high amount of oil, ghee, butter gives a very good taste to North Indian food.
Meat also has a special place in North Indian cuisine. Various varieties of kebabs and biryani are a symbol of Mughal heritage.
Samosa is probably the most favorite snack in northern India. Lassi made from curd is also a flavored drink. Gulab Jamun and Motichoor Laddu are the favorite sweets of the region.
Some of the interesting dishes of North India are silky kebabs, cinque kebabs, shami kebabs, Kashmiri casserole, tandoori chicken and mutton.
South Indian food
South Indian food is also very popular in other parts of India. If you ask someone in any other part of India, what Indian food you would like to eat for a change, the usual answer would be South Indian food. Four different states – Andhra, Tamil Nadu, Karnataka and Kerala make up South India. There are four different schools in South Indian cuisine.
South Indian food is a favorite of vegetarians. Coconut oil is a specialty of South Indian food. Coconut oil brings a special flavor to South Indian cuisine. It is also used in many dishes.
Rice is also a staple food here. Idli, dosa, vada and uttapam made by grinding lentils and rice are the most popular South Indian dishes, especially in Tamil Nadu. If you are in Tamil Nadu, then enjoy spicy, oily and aromatic Chettinad food too.
In some parts of South India, such as Andhra Pradesh, biryani is a wonderful dish made of rice and meat. This dish has a rich heritage of Mughal mail.
The Malabar coast like Kerala makes great seafood dishes like crab and shrimp. The strong aroma of spices is also another attraction of the Malabar coast.